CREATIVE DESIGN PROJECTS:
American, Also A/W '18
Reebok by Pyer Moss
Vic Mensa
AMERICAN, ALSO
Autumn / Winter 2018 Collection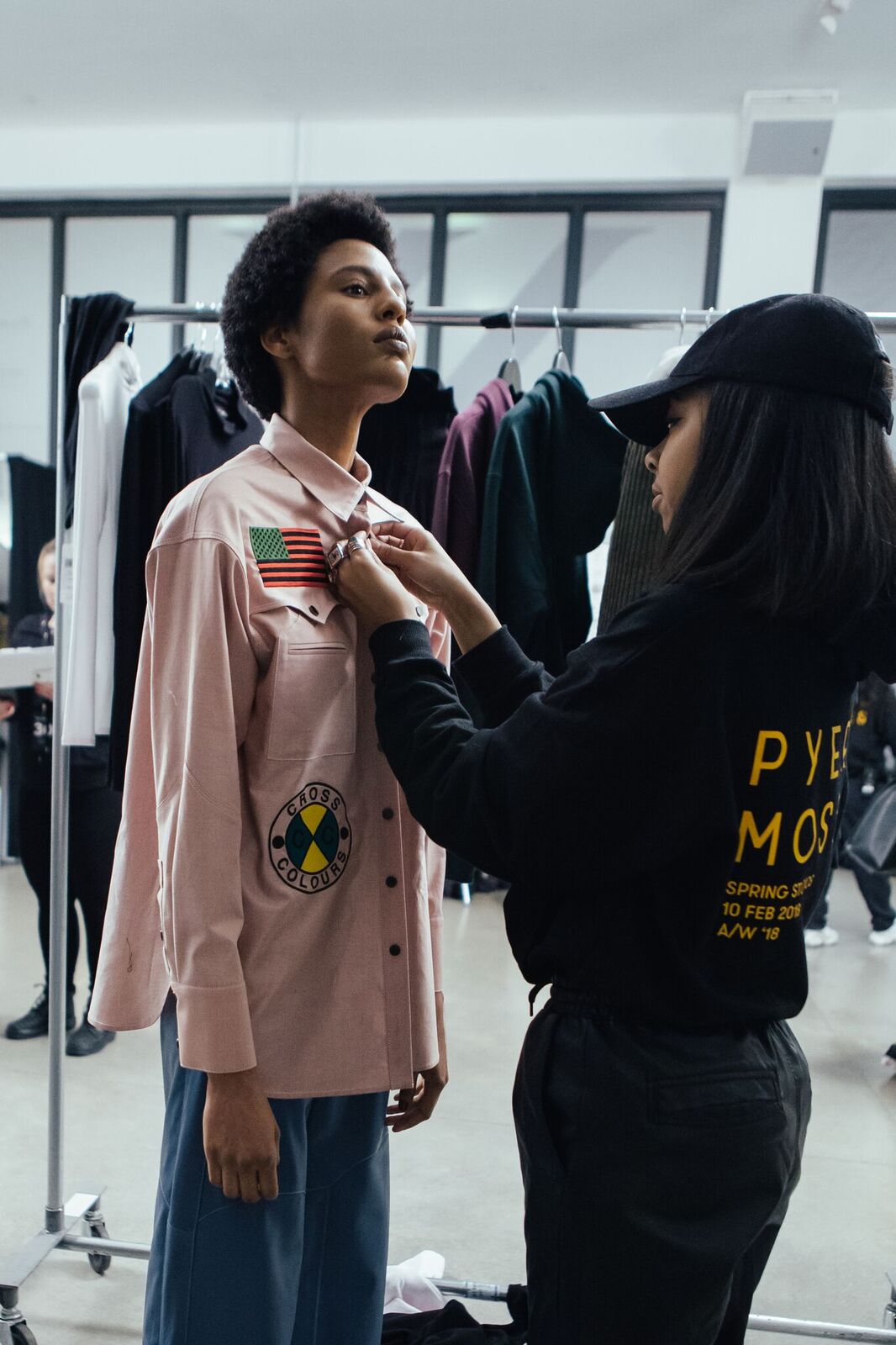 American, Also.
A collection that explores the relationship between People of color and america. This collection tells the story of how people of color have influenced many iconic american concepts , specifically the most american symbol of all: The Cowboy.
The iconic Image of the American cowboy was created by hollywood, however the true cowboys were heavily made up of black americans, Native americans, & Mexican Americans. The term "cowboy" was a term used for black men who worked with the cattle, since black men were not allowed to be called "men". They were often given the toughest jobs and were responsible to taming the horses. One of the most notable of these "Cowboys" was Bill pickett. Pickett actually went on to invent the rodeo.
this Goal of this collection is to push the viewer to think about how american identity is portrayed, and think about the stories that have been left out. this collection was created to celebrate the history of people of color in America, as we look toward their future.
A FASHION COLLECTION IN COLLABORATION WITH REEBOK
Performance Look designed for artist Vic Mensa during his time on the JAY- Z "4:44 TOUR".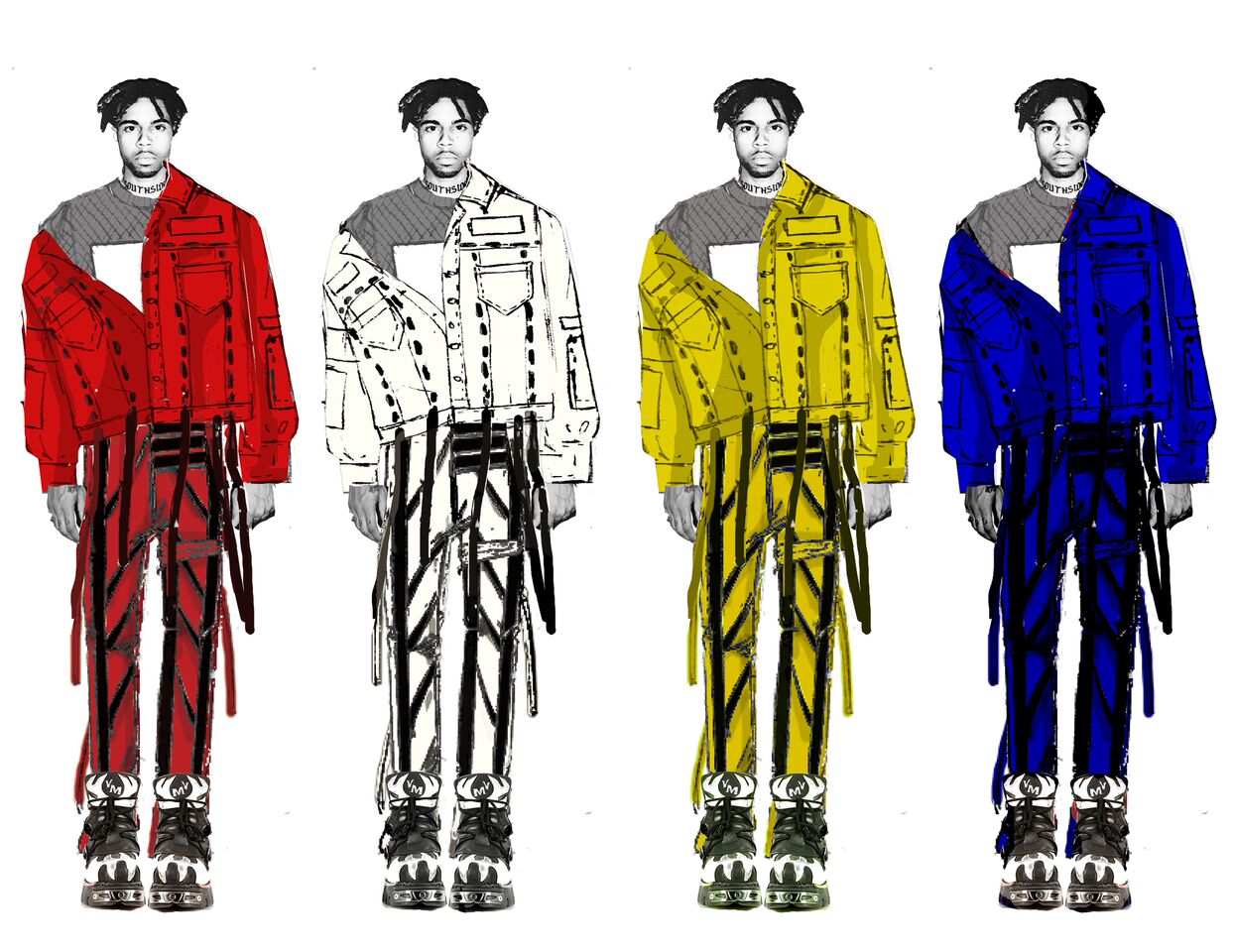 Custom designed collection for Rapper Vic Mensa. Designs were created for his performances on the Jay-Z 4:44 Tour
The SILHOUETTE draws upon vic mensa's love for punk aesthetic while seamlessly blending with his hip hop roots.
EACH OUTFIT IS TO BE WORN FOR MULTIPLE DAYS UNTIL THE AUDIENCE IS FULLY AWARE OF THE IDENTITY. THE SILHOUETTE CONSISTS OF A DIAGONAL BOXY OUTERWEAR PIECE THAT IS REMINISCENT OF WHITE BLUE COLLAR AMERICA. THE SILHOUETTE ALSO INCLUDES PATCHWORK LEATHER PANTS IN MULTIPLE ITERATIONS. THE T-SHIRTS ARE INTERCHANGEABLE BUT WE SUGGEST MESH SO VIC CAN CAPITALIZE OFF OF USING HIS TATTOOS AS MERCH GRApHICS IN THE IMMEDIATE FUTURE. WE'VE ALSO INCLUDED MESH T-SHIRTS THAT HAVE PANELS THAT ALLOWS VIC TO CHANGE HIS MESSAGING EVERY NIGHT LIKE A TWITTER FEED.
COLLECTION GOALS:
1 - ESTABLISH ARTIST' SILHOUETTE
2 - CREATE CONSISTENCY
3 - ALLOW FANS AN OPPORTUNITY TO EMULATE ARTIST